This easy baked chicken is super-fast and oh so delicious!
It was given to me by who else? Yes, that would be Shelley!
When you are really pressed for time, this is a great dish. It always comes out perfectly and the prep time is just minutes! If you have young children at home  they will love it. If you need to get dinner on the table quickly, this is a fabulous recipe.
The skin on the chicken comes out crispy every time and the meat is always moist. My family has enjoyed it for years!
Just make sure you make enough, because everyone will ask for more!
Ingredients for the Chicken
Preheat oven to 425.
3 0r 4 pieces of chicken (dark or white meat)
2 cups of flour
2 tbsp. onion powder
2 tbsp. garlic powder
1 tsp. paprika
1 tsp. kosher salt
1/2 tsp. pepper
4 tbsp. olive oil
Combine flour, onion powder, garlic powder, paprika, salt and pepper in a ziplock bag. Shake to combine.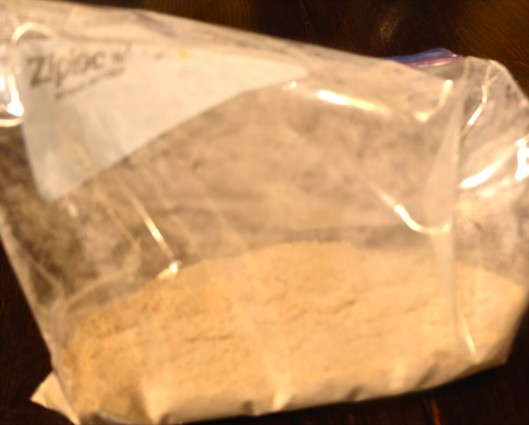 Pat chicken dry with paper towels.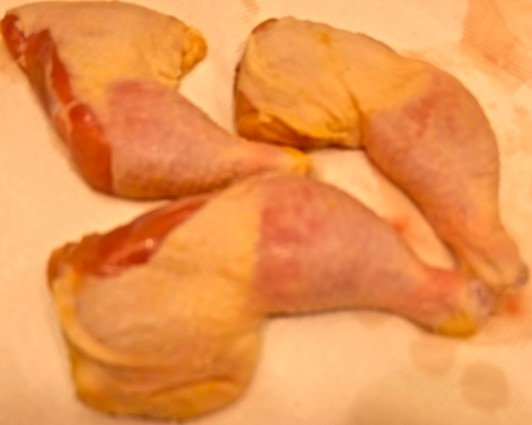 Add chicken to the onion powder mixture. Shake well.
Place olive oil in a baking dish or aluminum pan. Swirl around so that the bottom of the pan is entirely covered.
Place chicken, skin side down into the pan.
Bake for 30 minutes. (Set your timer!)
Turn chicken over and bake for 25 more minutes.
Done!
It's that simple! And Fast!