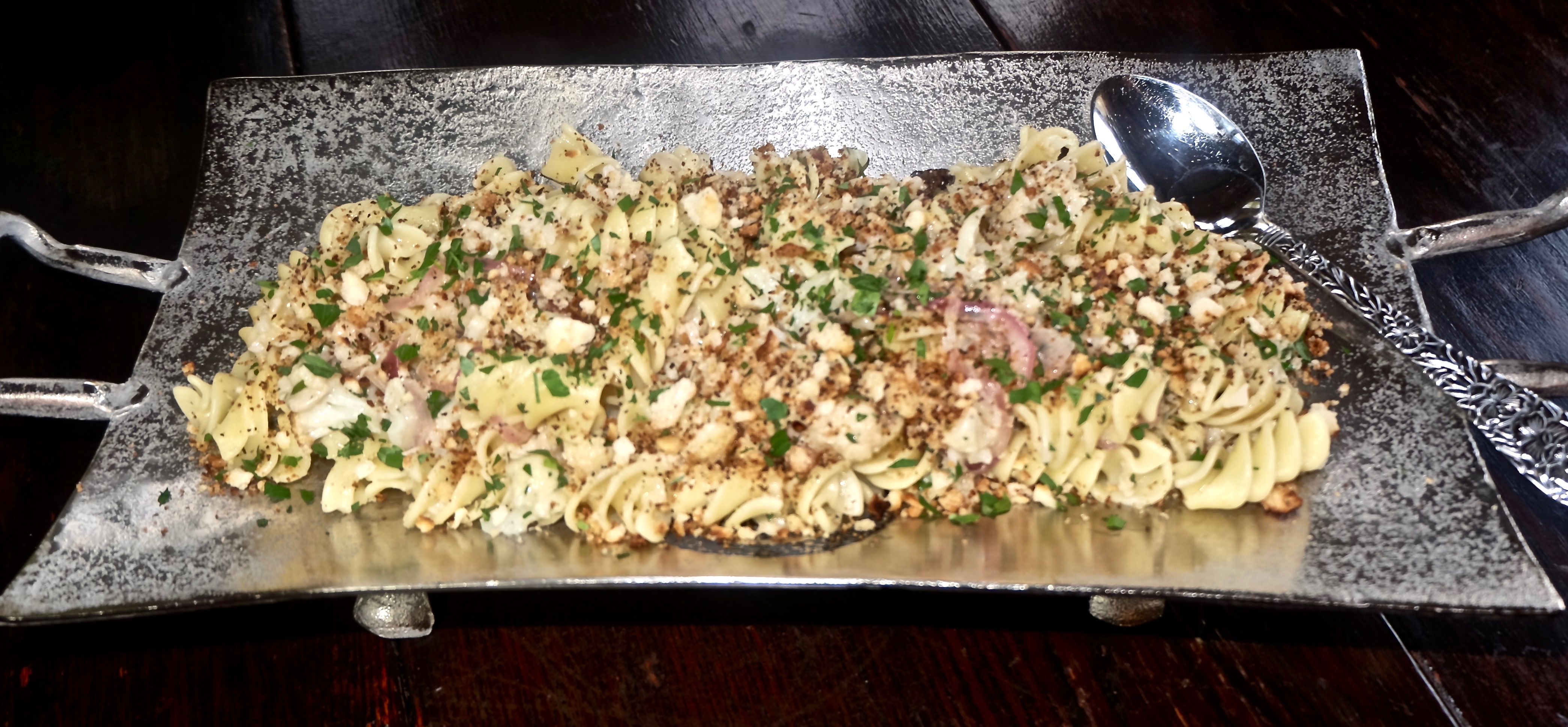 I love to try new and innovative ways to make pasta. It may not always be diet-friendly, but it is worth it.
The cauliflower and red onion in this recipe are roasted to perfect tenderness in the oven. The cauliflower offers a nice crunchy texture. It is then tossed with the reserved pasta water that ensures a scrumptious, silky sauce. 
All of the ingredients combine to make this a full-flavored, hearty, healthy dish while also managing to stay light and fresh. It is outrageously good!
This recipe is adapted from Martha Stewart. I made a few changes. For example, the recipe called for cavatappi pasta. Since I wasn't sure where I was going to find that, I used fusilli pasta instead. Any wide, short pasta would be great with this. It also called for white-bread breadcrumbs, which had to be tossed in the food processor with oil. I used my own home-made breadcrumbs that I keep in the freezer. This made my prep time much shorter. You can use any kind of breadcrumbs and it will still be fantastic.
And, as always I used 1-2 more garlic cloves than the recipe called for. If you're like me, you will too.
This recipe serves 4. It would be great to have for lunch the next day, but make sure you reserve extra pasta water so you can heat it up.
Today's Hint: Buy some Italian bread, whole wheat bread and Semolina bread at your grocery store. Leave them on the counter for a day. Then place in the food processor and blend. Mix all the breadcrumbs together in a freezer bag and place them in the freezer. Now you will have fresh breadcrumbs when you need them. They last a long time. Take out as much as you need and put them back in your freezer.
Ingredients for the Pasta with Cauliflower
1 head cauliflower (about 2 1/2 pounds) cores and broken into small florets
1 medium red onion, halved and cut into thin wedges
5 garlic cloves, peeled and halved
1/4 cup of olive oil
1 cup of breadcrumbs
12 ounces fusilli pasta
1/4 cup grated Parmesan, plus more for serving
1/4 cup fresh parsley, chopped
Preheat oven to 475.
Place racks in upper and lower thirds.
Set a large pot of salted water to boil.
On a rimmed baking sheet, toss together cauliflower, onion and garlic with 2 tbsp. olive oil; season with salt and pepper.
Roast on lower rack in oven, until lightly browned and tender, about 20-25 minutes, tossing once.
Spread breadcrumbs on a rimmed baking sheet.
Bake on upper rack of oven until golden brown, about 5-6 minutes, tossing once.
Cook pasta in boiling water 3 minutes less than the cooking time indicated on the package.
RESERVE ONE CUP OF PASTA WATER!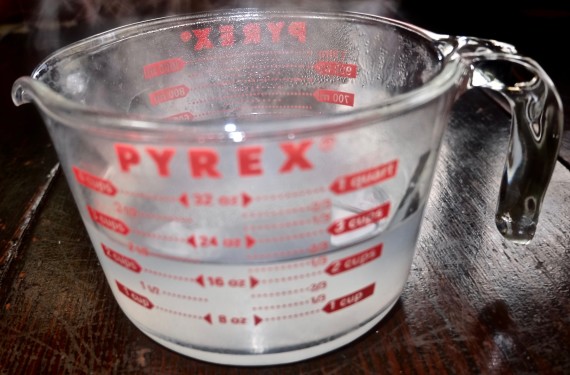 Drain pasta and return to pot.
Add cauliflower mixture, Parmesan cheese, and  half of the parsley.
Mix to combine.
While mixing the pasta, gradually add enough pasta water to form a thin sauce that coats the pasta. 
Serve topped with breadcrumbs and parsley and, if desired, more Parmesan.
It's that simple!