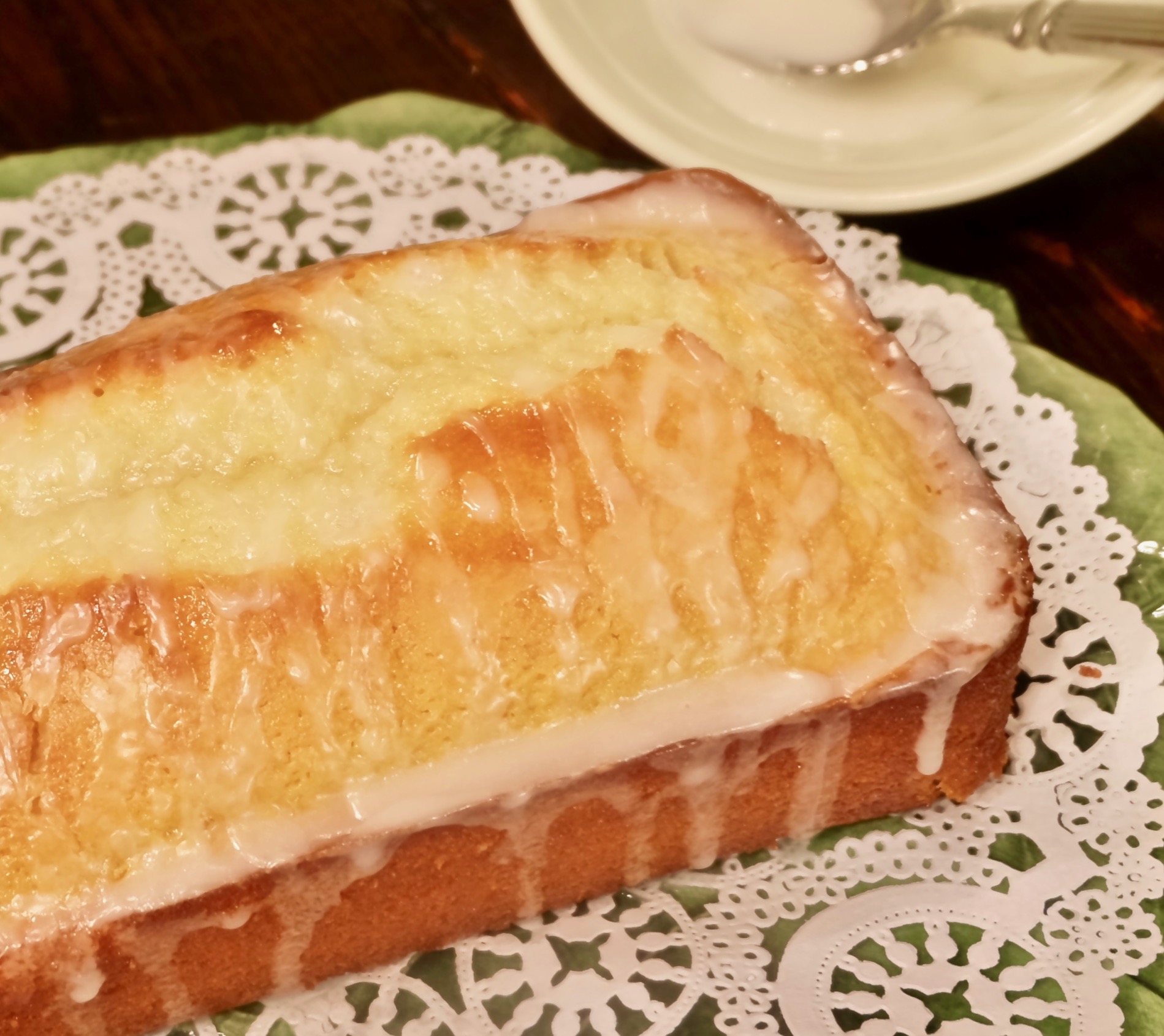 I am an extremely loyal and devoted lemon lover. I have been since I was a child and the love continues to this day.
Although I am not traditionally a baker, on one cold Sunday afternoon, I decided to give it a try.. It was just that kind of day.
I came across this lemon cake recipe courtesy of Ina Garten. She never lets me down. I own all of her cookbooks and have read every one of them. Her cookbooks are always dependable and are a great resource for recipes, party ideas and so much more.
This recipe caught my eye (lemon!!!). It looked deliciously moist and fluffy. It was perfect after a meal; it was light and heavenly with just the right combination of  lemon and sweet flavoring. 
It is beautiful when  garnished with the lemon glaze. It is a perfect dessert if you need something to bring to a party or dinner. Simple, easy and scrumptious.
Ingredients for Lemon Yogurt Cake
1 1/2 cups all-purpose flour
2 tsp. baking powder
1/2 tsp. kosher salt
1 cup plain whole-milk yogurt
1 1/3 cups sugar, divided into 1 cup, and 1/3 cup set aside
3 extra-large eggs
2 tsp. grated lemon zest (2 lemons)
1/2 tsp. pure vanilla extract
1/2 cup vegetable oil
1/3 cup freshly squeezed lemon juice
For the glaze:
1 cup confectioner's sugar
2 tbsp. freshly squeezed lemon juice
Preheat oven to 350.
Grease an 8 1/2 by 4 1/4 loaf pan. Flour the pan and place parchment paper on the bottom.
Sift together the flour, baking powder, and salt into a bowl.
In another bowl, whisk together the yogurt, 1 cup of sugar, eggs lemon zest and vanilla.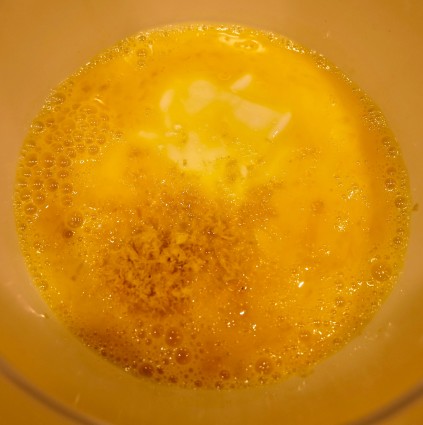 Slowly whisk together the dry ingredients into the wet ingredients.
With a rubber spatula, fold the vegetable oil into the batter, making sure it is all incorporated.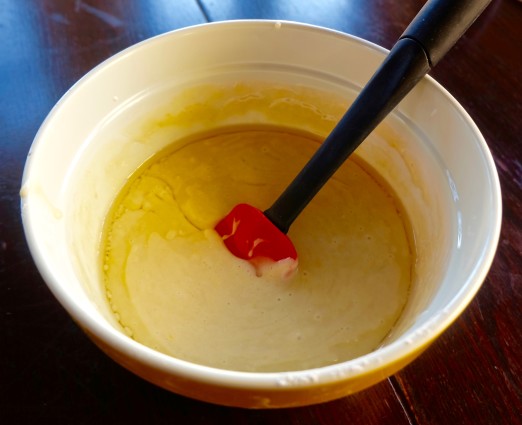 Pour the batter into the prepared pan and bake for about 50 minutes, or until a toothpick inserted in the center of the cake comes out clean.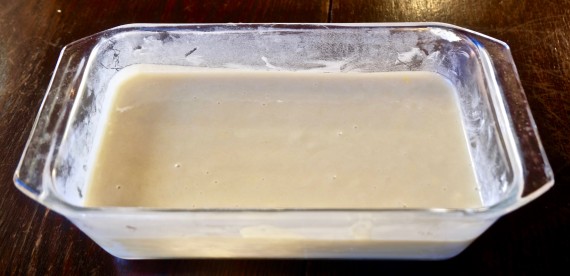 Meanwhile, cook the 1/3 cup of lemon juice and remaining 1/3 cup of sugar in a small saucepan over medium-low heat until sugar dissolves and the mixture becomes clear. (This is before it becomes clear!)
Set aside.
For the glaze:
Combine the confectioner's sugar and lemon juice.
When the cake is done, allow it to cool for 10 minutes.
After 10 minutes, and it is still warm, pour the lemon-sugar mixture over the cake and allow it to soak in.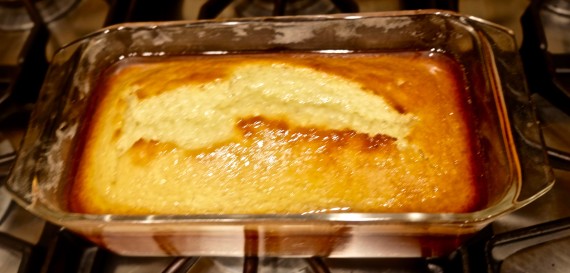 Let it cool.
Take cake out of pan.
Drizzle the lemon glaze over the cake.
It's that simple!