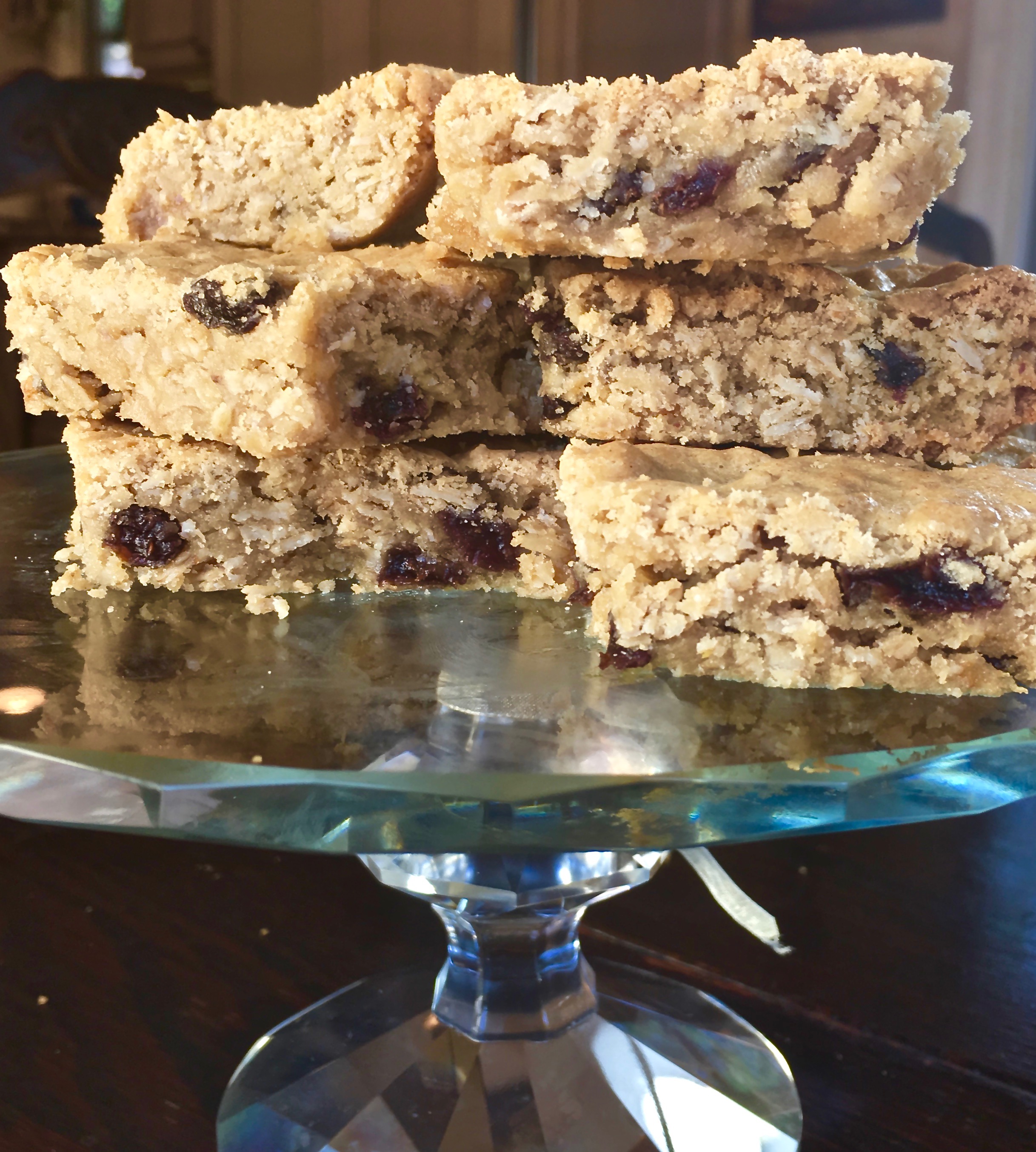 Any recipe with oats grabs my attention immediately. 
While looking for an "easy" dessert to bake, I came across this one and decided it was a "must try". 
Not only did it seem to be a great dessert, I knew it would be great for breakfast too!
This has to be one of my favorite desserts ever. It had a "brownie" type of consistency, but the addition of the oats gave it a whole new texture and dimension. It was light, chewy and scrumptious; and great for "breakfast on the go".
You can choose to augment this recipe with any number of desirable ingredients. For example, you can add chopped walnuts, pecans, or chocolate chips, individually or all together.
I like things simple, but if you want to add them, go for it!
This recipe is courtesy of "allrecipes.com".`
How many does it serve? Well cut them as large or small as you want, see how fast they go, and you be the judge!
Ingredients for Oatmeal Brownies
1 cup butter at room temperature
1 cup firmly packed light brown sugar
1/2 cup white sugar
2 eggs
2 tsp. vanilla extract
1/2 tsp. salt
1 tsp. baking soda
1 tsp. baking powder
1 1/2 cups all-purpose flour
2 cup old fashioned oats
1 cup raisins
Preheat oven to 350.
Grease and flour a 9×13-inch baking pan.
In a large bowl, beat the butter, brown sugar, and white sugar until thoroughly mixed and creamy. This will take some time, about 6-8 minutes on medium speed, so be patient. You will be able to see when the mixture becomes creamy.
Beat in the eggs, one at a time, mixing well after  adding each one.
Stir in the vanilla extract until well-mixed, and mix in the salt.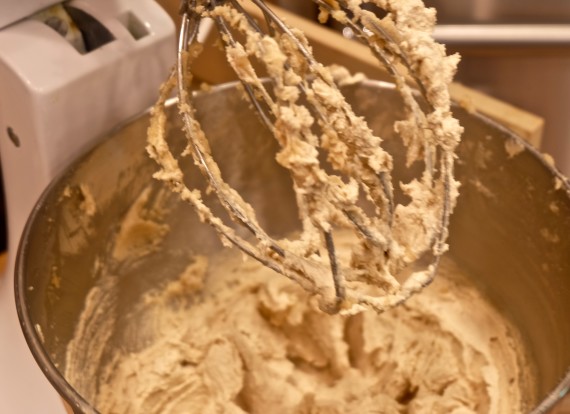 Change your mixer to a paddle attachment and mix in baking soda, baking powder, flour, oats and raisins. Mix well to moisten all ingredients, and spread into the prepared baking pan (the dough will be sticky, just use a spatula to spread it evenly).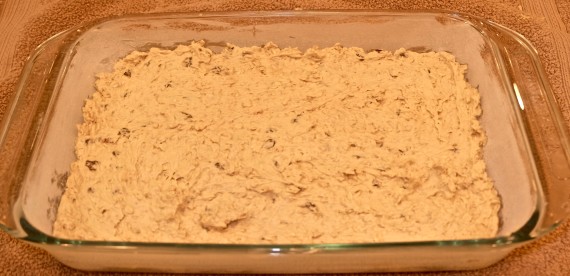 Bake  until golden brown, about 20 25 minutes (or more if you need).  Just set your timer to 5 minute increments to monitor the baking process.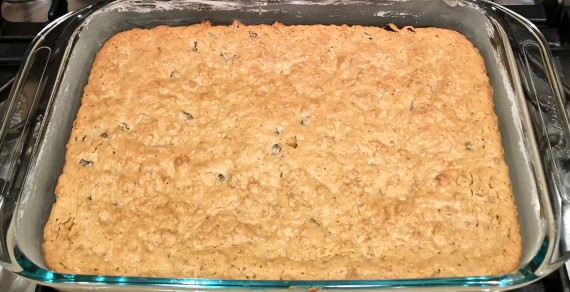 Let it cool in the pan for about 5 minutes before cutting.
It's that simple!