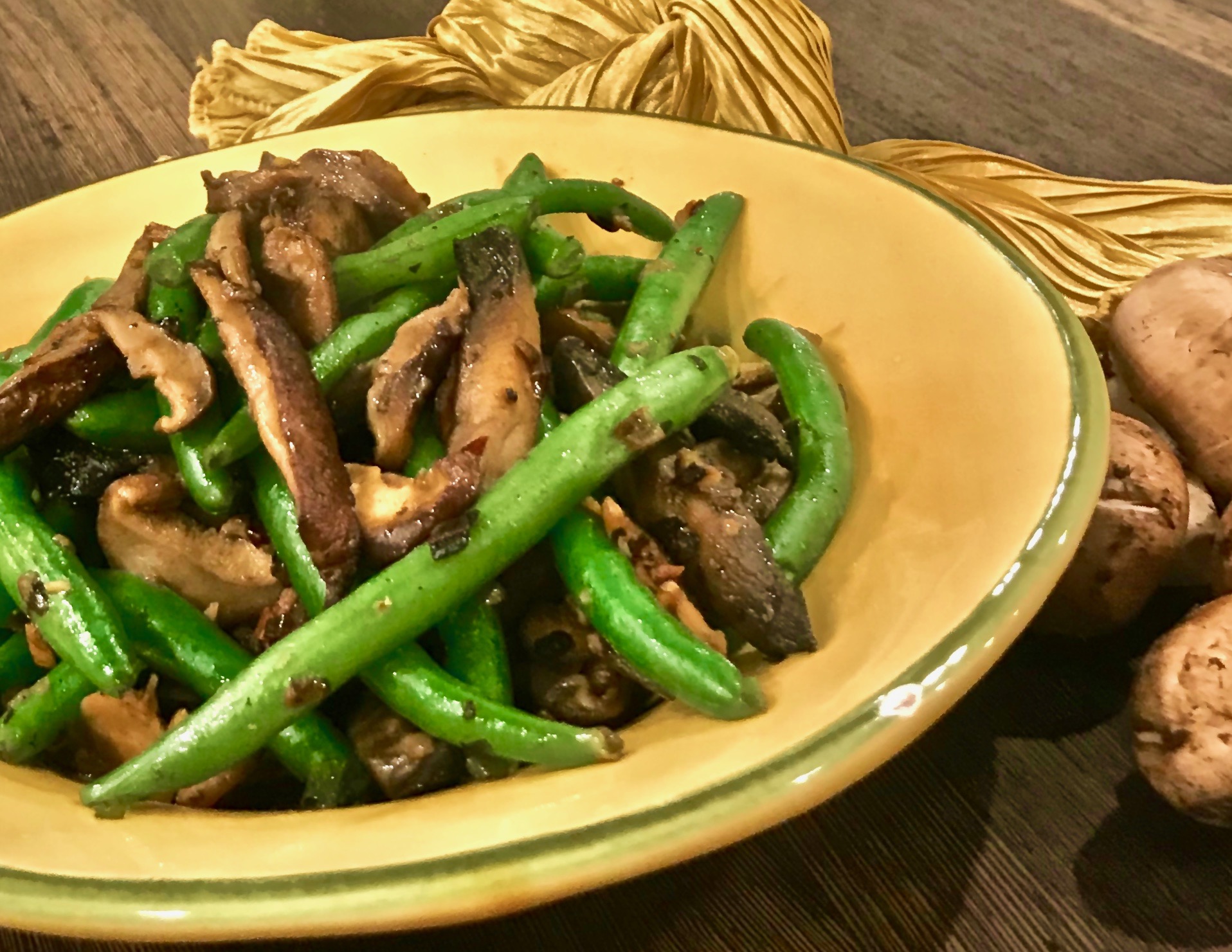 This recipe is a perfect addition to a weeknight meal if you are short on time and need to get dinner on the table quickly.
I am always looking for new ways to prepare vegetables and I think I found it in this dish.
The brown butter in this recipe is what makes the beans so delicious. Both the butter and the mushrooms caramelize to a light brown color, which enhances the flavor of the dish. It tastes like you have been preparing it much longer than you really have. The shallots, garlic and crushed red pepper flakes give it nice "bite", while the lemon gives it a bit of 'tang'. All the flavors in this dish complement each other, making every bite an enticing, savory, mouthful of goodness.
This recipe is a "one-pot" dish that is wonderful and easy to throw together. It will serve 4 people who will enjoy eating these luscious, delightful vegetables.
Ingredients for Green Beans with Browned Butter and Mushrooms
1 pound fresh green beans
1/3 cup shallots, chopped
3/4 pounds assorted fresh mushrooms, sliced
2 cloves garlic, chopped
3 tbsp. butter
Juice of 1/2 lemon
1/4 -1/2 tsp. crushed red pepper flakes
1 tsp. kosher salt
1/2 tsp. freshly ground black pepper
Bring a large pot of water over high heat to a boil on stove.
Place green beans in boiling water, turn heat to medium-high, and let them cook for 3-4 minutes, until they turn bright green.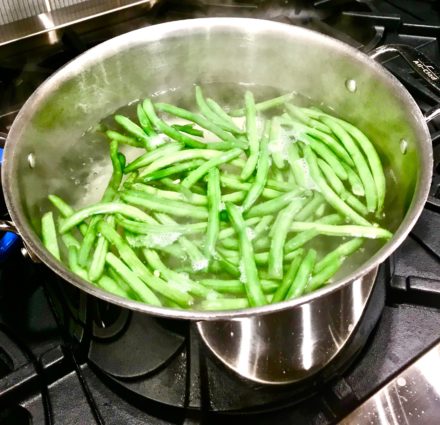 Prepare a bowl of ice water.
Drain the beans, and immediately place in ice water to stop the cooking process.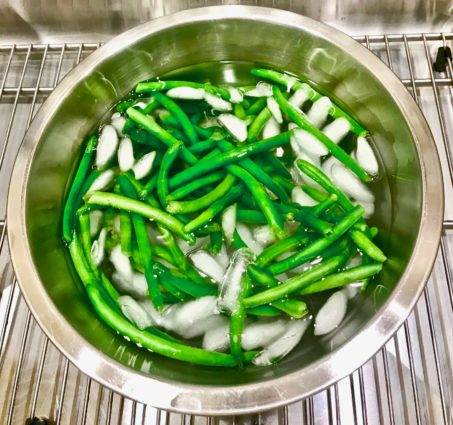 Melt the butter over medium-high heat in a sauce pan on the stove. 
Continue to cook butter until it begins to turn a light, caramel brown.
Add the shallots and cook, stirring occasionally until softened, about 3 minutes.
Toss in the garlic and cook for 1 more minute.
Add in the mushrooms and cook, stirring occasionally, until the water they release has evaporated, and they begin to brown, about 10 minutes.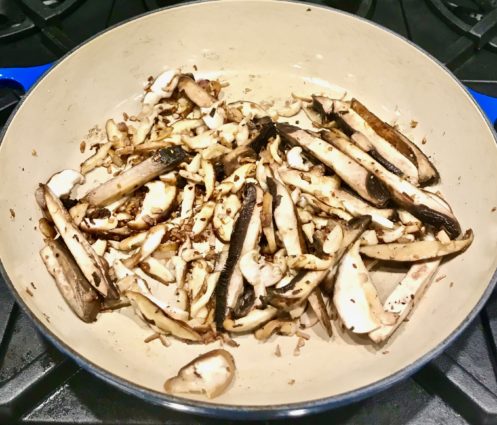 Stir in the crushed red pepper flakes, salt and pepper.
Toss in the green beans and stir to combine until they rewarm.
It's that simple!