This recipe is a terrific dish for a summer evening. It  is light, with so many interesting flavors. 
Fusilli is a long corkscrew shaped pasta. It is a great pasta to use with a sauce. The ridges allow the sauce to get in between the edges, ensuring a perfect bite every time. I always try to use a pasta with ridges when I make a sauce.
Make sure to cook the broccoli florets until they are just a beautiful, bright green. Remember they will be cooked again when you add them to the sauce, so you don't want them to become mushy and unappetizing. Set your timer for this one!
Add the reserved pasta water as needed. You will not need the two full cups. Whatever pasta water you have leftover can be reused when you heat it up the next day!
This is one of my own recipes. It will serve 4-6 people who will really enjoy it! Promise!
Ingredients for Fusilli Pasta with Broccoli and Breadcrumbs
1 (17 ounce) fusilli pasta
4 cloves garlic, chopped
2 shallots, chopped
5 tbsp. butter
2 tbsp. olive oil plus 2 tbsp. reserved
1 cup breadcrumbs or panko breadcrumbs
1 pound broccoli florets, cut into bite size pieces
Juice of 1 lemon
1 tsp. kosher salt, divided
1/2 tsp. fresh black pepper, divided
Freshly grated Parmesan cheese for serving (optional)
Bring a large pot of generously salted water to a boil over high heat.
Add fusilli to the boiling water and set timer for 3 minutes less than cooking time directions.
Once the fusilli has cooked, add the broccoli to the pot and cook for 3 minutes.
Reserve 2 cups of pasta water.
Drain the rest of the pasta and broccoli.
Place 2 tbsp. of olive oil and butter in a heavy skillet. 
When butter has melted, add the shallots. Cook for 2-3 minutes until softened.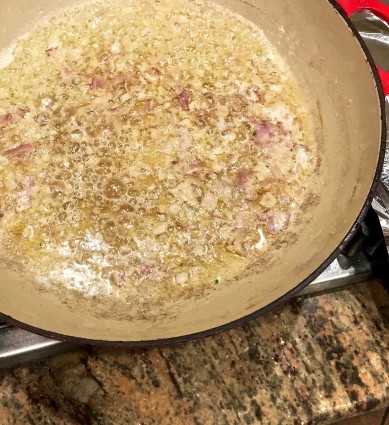 Add garlic and cook for 1 minute.
Place breadcrumbs in butter mixture and cook until lightly browned, about 2-3 minutes.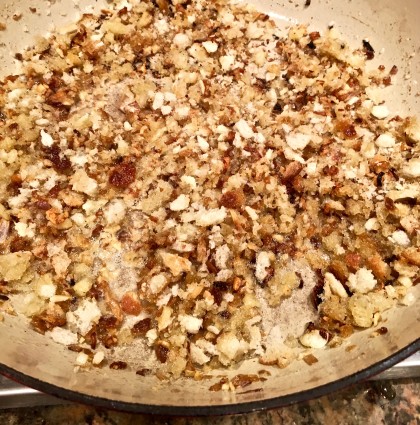 Transfer the pasta and broccoli to the skillet with 1 cup of reserved pasta water.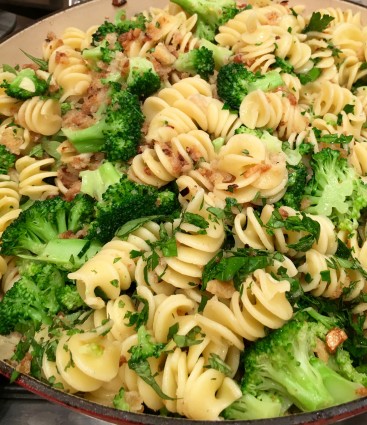 Add lemon juice and mix pasta and breadcrumbs until well combined.
Add extra pasta water, if needed to make sauce as thick as you would like.
Sprinkle with parmesan cheese, if using.
Place in serving bowl and serve immediately.
It's that simple!