This recipe is authored by Marcy Goldman, and is taken from her Jewish Holiday Baking cookbook. It is one of the best baking cookbooks out there. My friend Beth bought this for me almost 20 years ago – it was one one of my first cookbooks – and I was instantly hooked. It continues to be one of my favorite cookbooks to this day.
Marcy named this recipe "My Mother's Fancy Apple Cake". She writes that it is one of her best childhood memories. I can understand why. This cake is mostly made up of apples that are combined with a scrumptious vanilla sauce. The crust that surrounds the cake is light, delicious and easy to prepare.
To be completely honest with you, this recipe is not simple. However, it is not very complicated either. It just requires a long prep time. Peeling and slicing the apples takes a while, so if you are planning to make this cake (and you definitely should) give yourself a little extra free time for this one.
To this day, it remains my family's favorite dessert. So I take the time to make it. What better reason could I have than that?
You should too. You will not be sorry you did!
Ingredients for the Apple Cake
Cake Crust
1/2 cup of granulated sugar
1/2 cup (1 stick) unsalted butter or margarine, melted and cooled
1 egg
1 tsp. vanilla extract
1/4 tsp. salt
1 1/2 cups all- purpose flour
1 1/2 tsp. baking powder
Apple Filling
7-9 cups peeled and sliced apples ( or enough to fill up your cake pan)
Juice of 1/2 lemon, to sprinkle on the apples
1/4 cup granulated sugar
Vanilla Sauce
3 tbsp. unsalted butter or margarine, melted
1 cup granulated sugar
2 large eggs
1 tsp. vanilla extract
1/2 tsp. ground cinnamon
Topping
Confectioners' sugar for dusting
Crust: In a large bowl, combine all of the crust ingredients to make a soft but stiff dough.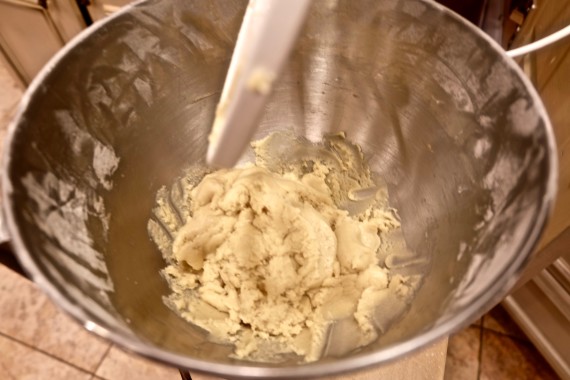 Add a bit more flour if needed to ensure that you do not have a batter, but a soft dough.
Cover the dough with plastic wrap and chill for 10-15 minutes.
Filling: In a bowl, toss the apples with the lemon juice and sugar.
Brush the bottom and sides of a 10- inch springform pan with melted butter.
Preheat oven to 350.
Pat the dough evenly over the bottom and the sides of the pan (it should be between 1/8 and 1/4 inch thick).
Fill with the apple slices, pressing gently. 
Cover the pan with aluminum foil.
Bake the cake for 1 to 1 1/2 hours. Remove foil after 15 minutes or until the apples are soft. The top apples will seem dry; the interior apples should begin to feel soft to the touch. 
Vanilla Sauce: In a bowl, combine the ingredients for the sauce in the order given.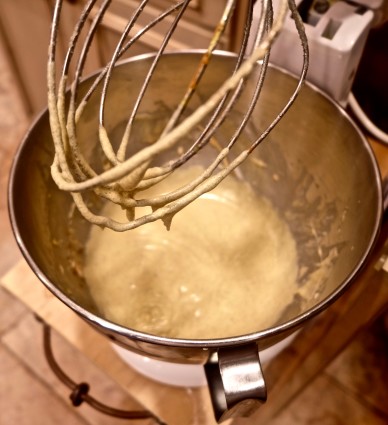 Bake for an additional 20 minutes.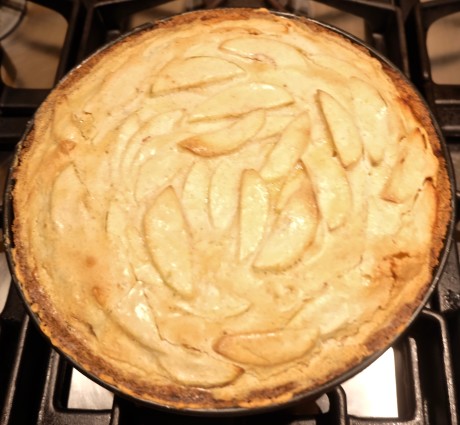 Refrigerate for at least 4 to 6 hours or overnight.
Dust it with confectioners' sugar before serving.
It's that simple!