My cousin, Simone made these cookies for dessert. Showing no discipline, I tried one.
Just one, I thought. Well that did not happen. These cookies are so scrumptious that they are addicting!
This dessert is a little bit of cookie and a little bit of cake, all in one bite. How can it get any better than that? It just doesn't!
This is what I call a "cheat dessert". It tastes like it was made from scratch, but the "cheat" is the yellow cake mix. This helps you whip up a batch of these cookies in no time. They are so simple and quick to make. And oh so delicious! If you need to bring a dessert to a dinner, and you are short on time, this is definitely what you should bring. You will make everyone happy.
My cousin got this recipe during a visit to a Montana ranch almost 10 years ago. I only wish she had given me the recipe sooner! 
She could not remember the name of the chef that gave her this recipe. I would gladly mention his name, as he deserves the recognition for these cookies.
This is a "must try". It's that simple!
Ingredients for Cream Cheese Cookies
1/4 cup butter
8 oz. cream cheese, softened
1 egg
1 tsp. almond extract
1 pkg. yellow cake mix
1/4 cup of granulated sugar
Preheat oven to 350.
In a standing mixer fitted with the paddle attachment, cream butter and cream cheese on medium speed.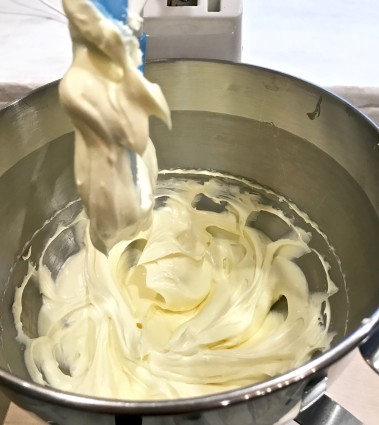 Beat in the egg and continue to mix.
Add in almond extract and cake mix.
Continue to beat until well incorporated.
Roll dough into 2-inch balls, or use a large size cookie scooper.
Roll balls in sugar, making sure to coat each one well.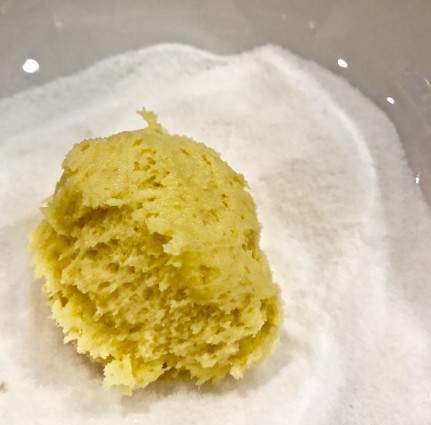 Place balls on ungreased baking cookie sheet or baking pan. 

Bake about 15-20 minutes, or until you see the bottom of the cookies just starting to turn a light brown.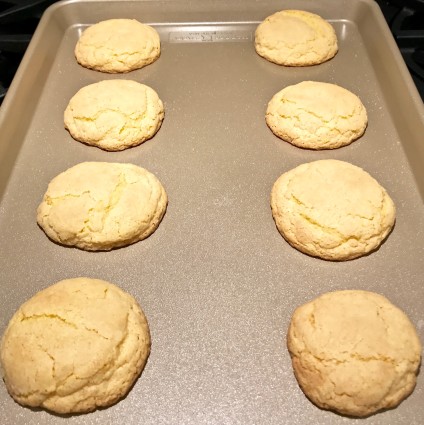 It's that simple!