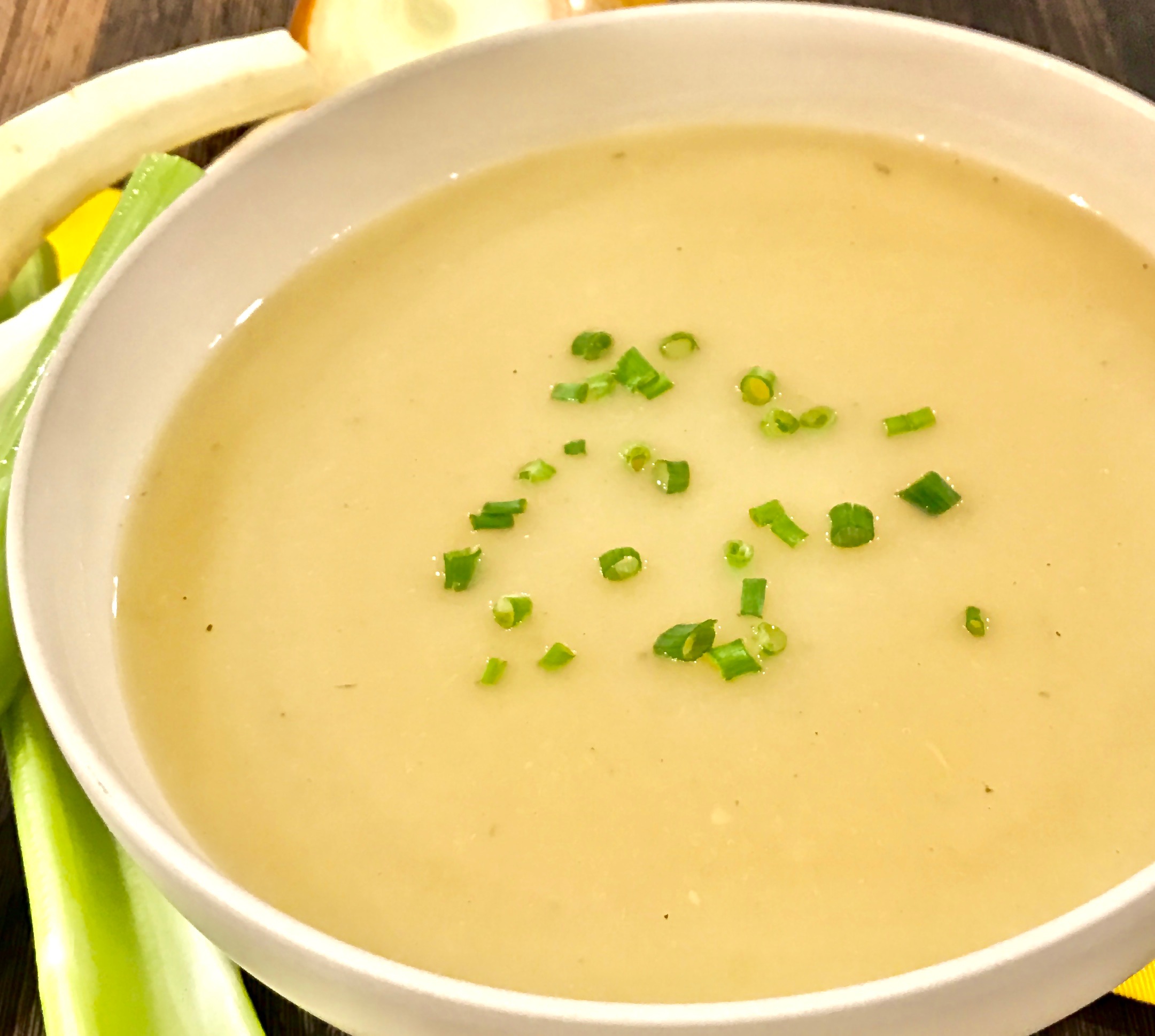 I love soup any time of the year, but since we are stepping into autumn, I thought it was a good time for a soup recipe. It is an unusual one, as most people have not yet experienced the joy of eating a parsnip.
A parsnip is a root vegetable, most closely resembling a carrot in its shape and origin. It has a cream colored skin and becomes sweeter the longer it remains in the ground. It is high in dietary fiber, contains antioxidants, anti-inflammatory and antifungal ingredients.  
When roasted, it takes on this magical sweetness that becomes almost addicting. I usually peel and cut it into cubes, mix it with olive oil, salt and pepper, place it on a baking sheet and roast it at 450F for about 40 minutes. The more brown and caramelized it becomes, the sweeter it is.
This soup is as fast and easy as it is wonderful. Combined with the onions and potatoes, the parsnips have a sweet and smoky flavor that is both satisfying and enjoyable.
This recipe is courtesy of Kosher By Design, by Susan Fishbein, and will serve 8-10 people who will love this unusual vegetable.
Ingredients for Parsnip Bisque
2 tbsp. olive oil
1/2 spanish onion, diced
3/4 celery stalk, diced
1-2 garlic cloves, minced
6 medium parsnips, peeled and diced
2 Idaho potatoes, peeled and diced
8 cups chicken or vegetable stock
Salt 
Freshly ground black pepper
Fresh chives, optional
In a large pot, heat the oil over medium heat. 
Add the onions and sauté about 6-7 minutes or until translucent. Add the celery, and garlic; sauté 2 minutes longer.
Add the parsnips, potatoes and chicken or vegetable stock.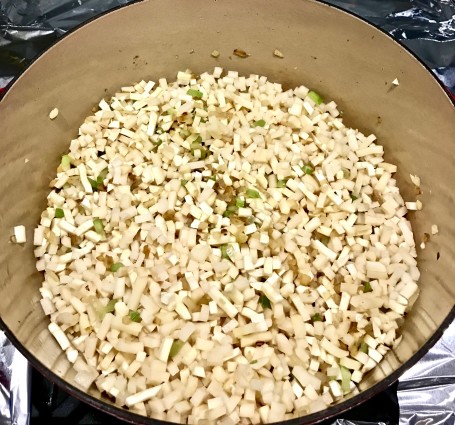 Bring to a boil. Cover and reduce heat to low; simmer about 30-35 minutes or until the vegetables are very tender.
Let cool.
Transfer the soup in batches to a blender and puree. You can also use a handheld immersion blender to puree the mixture until smooth. 
Season with salt and pepper.
For extra smoothness, you can strain the soup through a fine chinois.
Garnish with fresh chives in the center of each bowl, if desired.
It's that simple!