Thanksgiving 2017 was a wonderful celebration. We have about 50 guests at our home every year, and I try very hard to make it special.
I wanted to share some of the pictures from our holiday festivities. It takes a lot of planning and hard labor, but it is worth every minute. We had a magical evening.
I had fun creating an actual "menu" to let everyone know what was being served, so they could choose what they wanted when it was presented to them. This year, I bought a chalkboard and had a calligrapher write the menu on it. How fun did this come out?
The flowers were especially beautiful this year, and again I had them designed around the color blue. For the first picture, I used a giant 3-tier dessert rack as the "vase", which I purchased at Home Goods, as well as the last one, which is a long wooden blue box.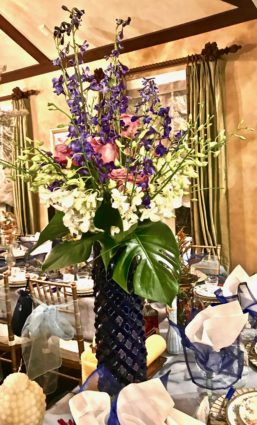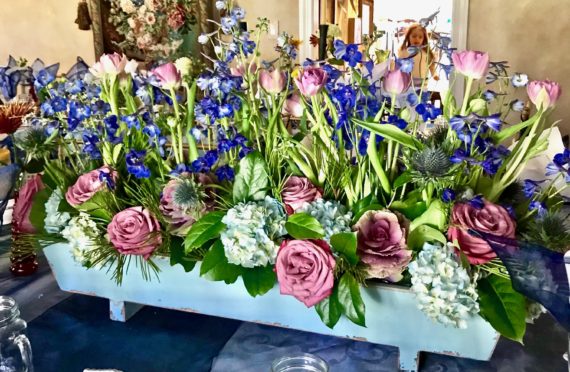 I have been collecting single vintage china salad and dinner plates for many years. I wanted each salad and dinner plate to be different. I did not want them to match. I think this makes my table settings very distinctive from most table settings as well as elegant. (I know the first setting on the left is missing a salad plate, but my little nephew was sitting there, so I did not put one down as a "safety" precaution!)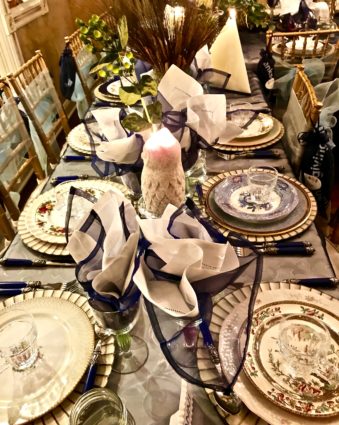 And of course there is always my cooking team. They come every year the night before to help, and we have the best time, even under all that pressure.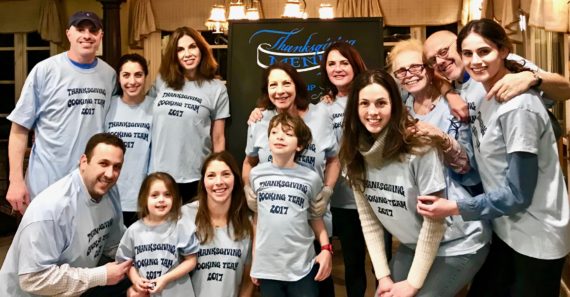 Even my great-niece, Jenna and my great-nephew, Aaron, help. Here they are juicing the lemons. They also juice all the grapefruits, limes and oranges!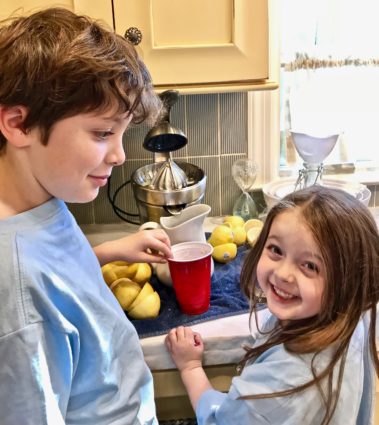 This is me, my sister-in-law, Shelley, my two nieces, Leslie and Lara, on Thanksgiving morning, up early, no make-up, ready to make Thanksgiving 2017 happen. And we do—with so much love in our hearts! 
I hope you all had a wonderful Thanksgiving!
It's that simple! (No, this actually is not simple:)