As soon as someone tells me about a great restaurant they have been to, I call and make a reservation. It is one of my passions. I love to explore new venues. Good food is everywhere, but some restaurants truly stand out. Part of the fun is reading the menus and seeing how the chef blends together different ingredients. As someone who loves to cook, I try to remember this, and incorporate these new ideas into my own recipes.
I take it all in. The name of the restaurant, the decor, the lighting, the table settings and the ambiance. When I have to entertain for my next holiday, I use this information to create new and beautiful memories for my guests. 
Recently, we went to a restaurant in New York City called "Dirty French". Everything about it was wonderful.
You begin with this sinfully marvelous bread with butter.
My husband and I shared the mussels and mushroom millefeuille. Yes, I asked the same question. What is a millefeuille? It is a french pastry consisting of 3 layers of pastry (like a napoleon). Dirty French uses mushrooms that they press down flat overnight so it looks like layers of pastry.
So creative and beautiful (not to mention delicious)!
For the main course, I had the Tuna Nicoise, which was perfectly cooked and served with a quail egg.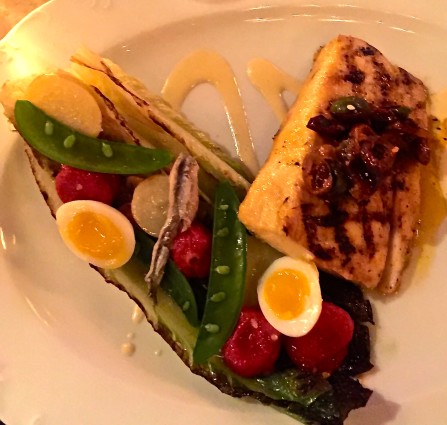 My husband had the duck breast, which was amazing!
Then of course, we had desert! When you go to a french restaurant, you expect fabulous deserts. We were not disappointed.
Everything about Dirty French exceeded our expectations!
Whether an anniversary, birthday or romantic dinner, this is a must try!
It's that simple!