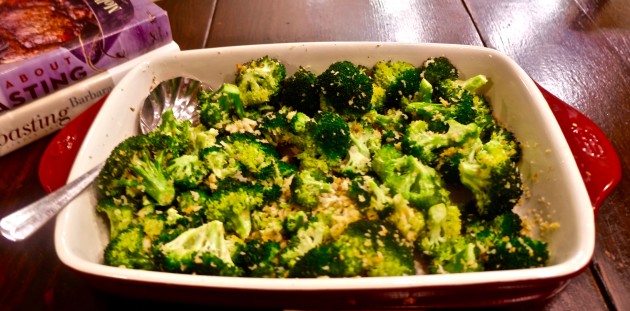 This dish is really delicious and so easy to make. It has minimal prep time and exudes flavor.
The panko adds a crunchy texture which makes it taste more  complex than it really is. It is a nice healthy alternative to breadcrumbs.
If you love broccoli, especially crispy, this will make you crave it!   
It is also good with cauliflower, brussels sprouts or a combination of them all.
This recipe is adapted from The Food Network, originated by Alton Brown. I made some changes. I used more garlic than they suggested (you can always reduce the amount) and I did not use the cheese. Why? Because I simply forgot!
Whether you use the cheese or not, this recipe is a "keeper" .
Definitely a must-try!
Ingredients for the Roasted Broccoli
1 lb. broccoli, rinsed and trimmed
2 tbsp. olive oil
4 cloves garlic, minced
1/2 tsp. kosher salt
1/4 tsp. pepper
1/3 cup panko breadcrumbs
1/4 cup grated Parmesan or sharp cheddar cheese (optional)
Preheat oven to 425.
Cut the broccoli florets into bite size pieces.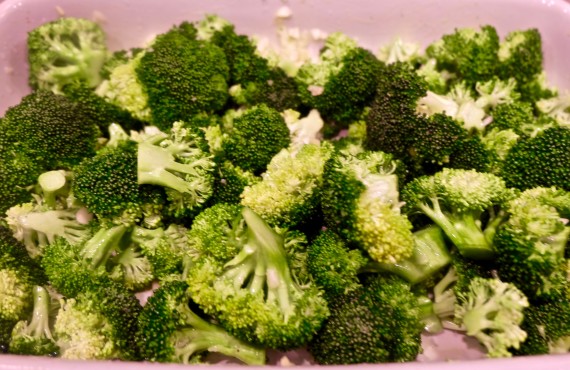 If you would like to use the stalks, peel and cut into 1/8-inch thick, round slices.
Place the broccoli into a mixing bowl and toss with the olive oil, garlic, kosher salt and pepper and set aside.
Spread the panko into a 13 by 9 inch pan and place into the oven for 2-4 minutes or until lightly toasted. Remember to set your timer, the panko will easily burn if you leave it in too long.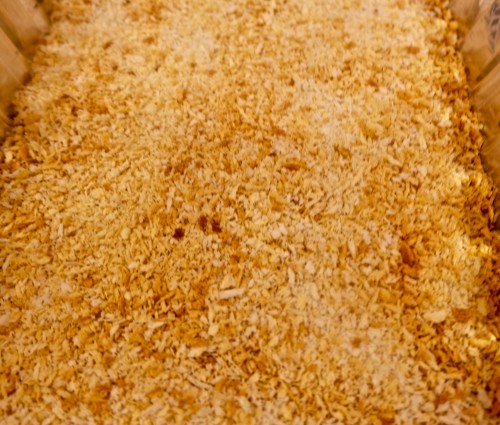 Remove the panko from the oven and add to the broccoli mixture. Toss to combine.
Place mixture into a baking pan. Put it into the oven and roast, just until the broccoli is tender, about 8-10 minutes.
Remove from the oven, toss with the cheese (if you are using it) and serve immediately.
It's that simple!