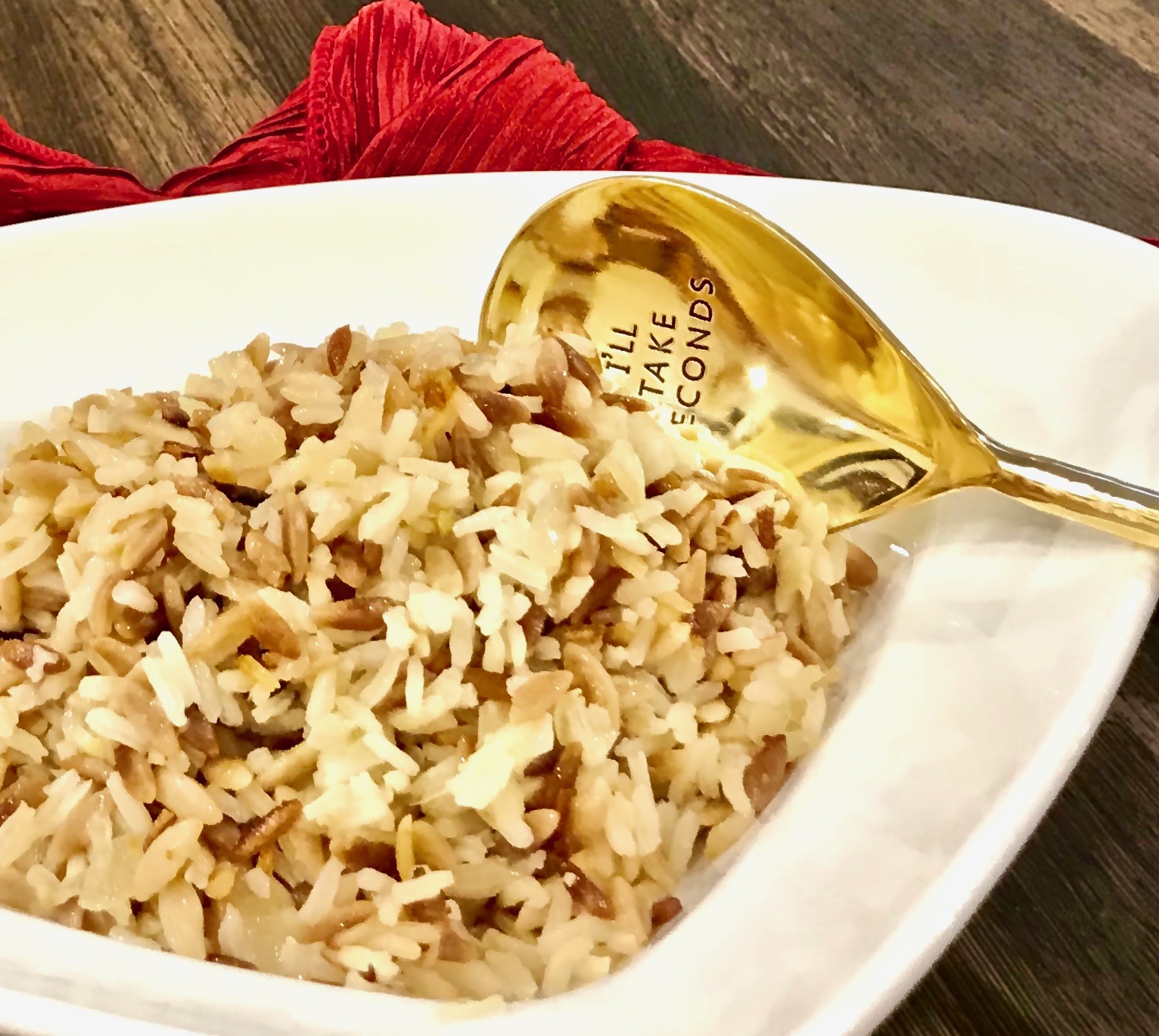 I have always found white rice to be very tricky to make. The ingredients have to be measured exactly and carefully, and the timing has to be perfect or it can easily burn. I finally found a friend who taught me how to prepare it. She helped me meticulously measure all the ingredients, and now I can make it with much less effort and worry.
This recipe is really quite simple. I love the addition of the orzo pasta, which gives this dish a luxurious texture and taste. The rice and pasta are cooked in chicken broth rather than water, which gives this dish an appealing depth of flavor. The ingredients in this recipe combine wonderfully and I will be adding this to my "short on time" recipe repertoire.
This recipe is courtesy of Allrecipes.com and, although they did not specify how many people it will serve, I will say 4-6. Your family is going to love this new way of enjoying white rice.
Ingredients for Sarah's Rice Pilaf
2 tbsp. butter
1/2 cup orzo pasta
1/2 cup diced onion
2 cloves garlic, minced
1/2 cup uncooked while rice
2 cups chicken broth
Melt the butter in a lidded skillet over medium-low heat.
Cook and stir orzo pasta until golden brown.
Stir in onion and cook until onion becomes translucent, then add garlic and cook for 1 minute.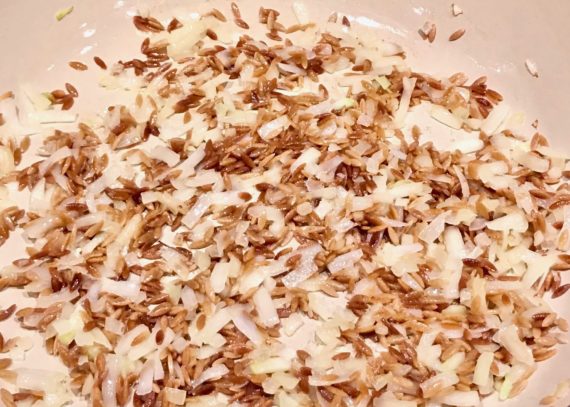 Mix in the rice and chicken broth.
Increase the heat to high and bring to a boil.
Reduce heat to medium-low, cover, and simmer until the rice is tender, and the liquid has been absorbed, about 20-25 minutes.
Remove from heat and let stand for 5 minutes, then fluff with a fork.
It's that simple!