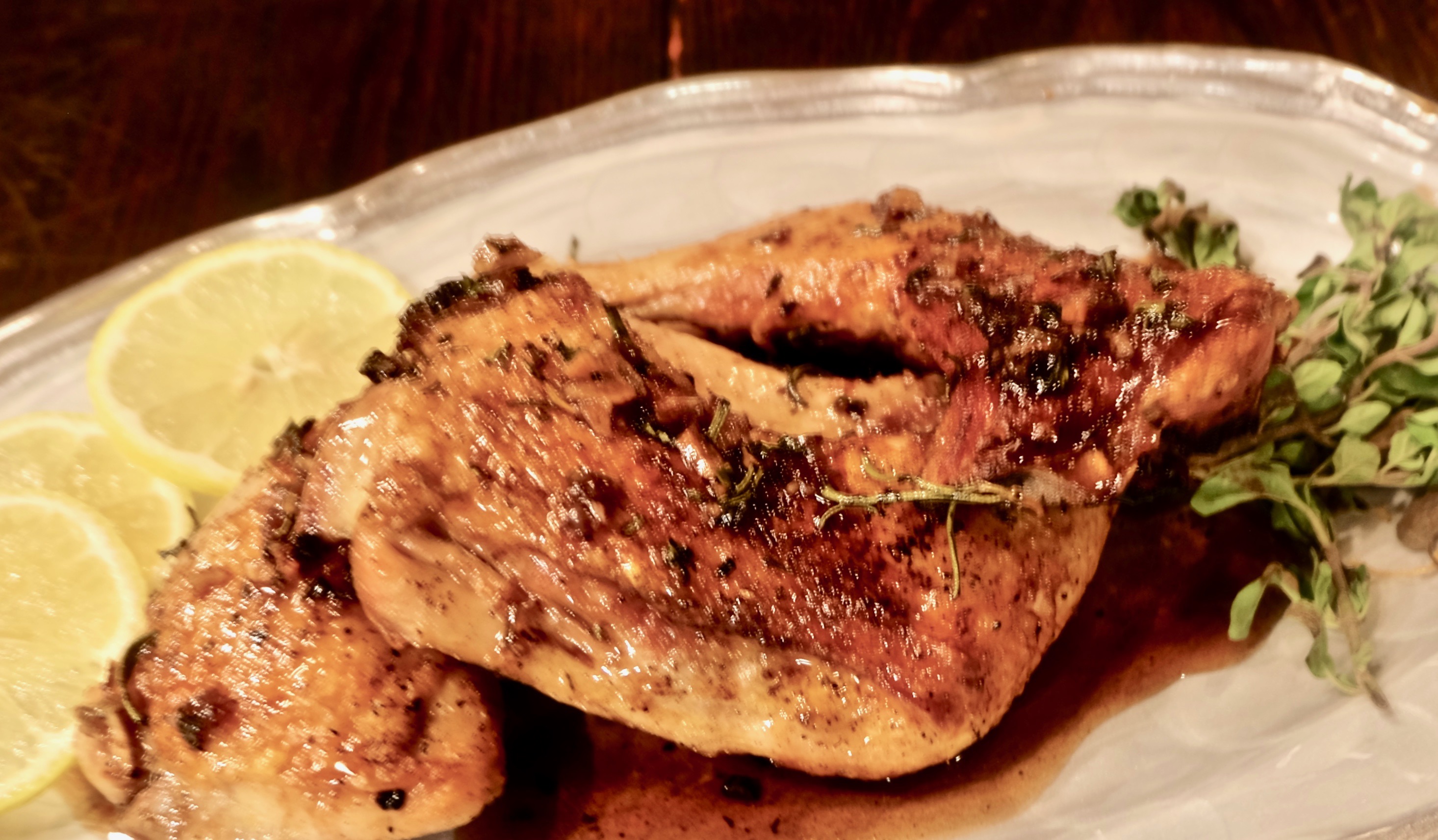 Another weekday dinner to plan!
I did my research and found this wonderful recipe, courtesy of Giada De Laurentis.
This is one of my family's favorite meals. It is simple and tasty. Who knew that "agrodolce sauce" could be so easy! It may sound intimidating, but trust me it is not! Agrodolce sauce is an Italian sweet and sour sauce. "Agro" means sour and "dolce" means sweet. It is made by cooking down, or reducing sweet and sour ingredients, such as the vinegar and honey in this recipe.  
You can serve it with rice or potatoes. Just make sure to put a little bit of glaze on anything you make with it, because it will be delicious on those as well.
Her original recipe was made with pork chops. Feel free to make it with those. I substituted chicken bottoms and it was was delightful.
Giada never disappoints. Her recipes are always dependable and fantastic.
Add this one to your list of "must make". It really was wonderful! This recipe will serve 4 people who will love this delicious sauce!
Ingredients for the Chicken
1/4 cup of olive oil
3 chicken bottoms, (thighs and legs attached)
1/2 tsp. red pepper flakes
1 tsp. kosher salt
1 tsp. pepper
Ingredients for the Glaze 
(Agrodolce Sauce)
1/2 cup balsamic vinegar
1/2 cup honey
3 garlic cloves, minced
3 scallions, pale green and white parts only, chopped
1 tsp. fresh rosemary, chopped
1/2 stick of unsalted butter (4 tbsp. cut into 1 inch cubes at room temperature
1 tsp, kosher salt
1 tsp. pepper
Preheat oven to 350.
In a heavy, oven-ready skillet, heat the olive oil over medium heat. Season the chicken thighs with salt and pepper, and sprinkle with the red pepper flakes.
Place chicken bottoms (skin side down) in the skillet and set your timer for 7 minutes. After 7 minutes, thighs should be golden brown. Turn thighs over and set your timer for an additional 7 minutes.
Place pan in oven for about 15 to 20 minutes.
Take out of oven and set aside.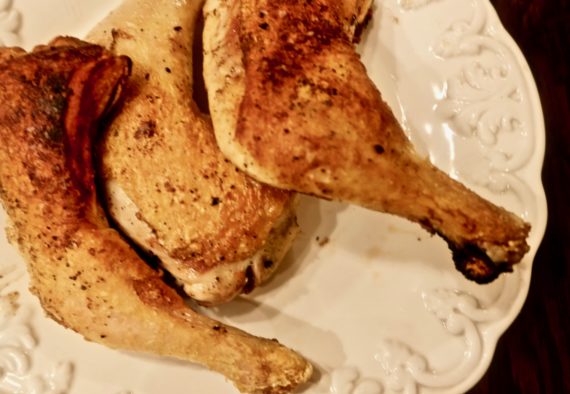 Glaze:
In a small saucepan, bring the vinegar, honey, garlic, scallions and rosemary to a boil over medium-high heat.
Stir occasionally until honey has dissolved.
Simmer for 9 minutes (set your timer) until mixture is slightly reduced.
Remove the pan from the heat and whisk in the butter until smooth.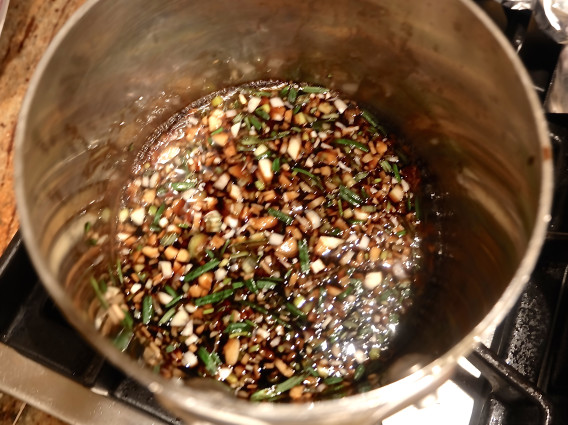 Add salt and pepper.
Arrange the chicken thighs on a platter and drizzle with the glaze.
It's that simple!