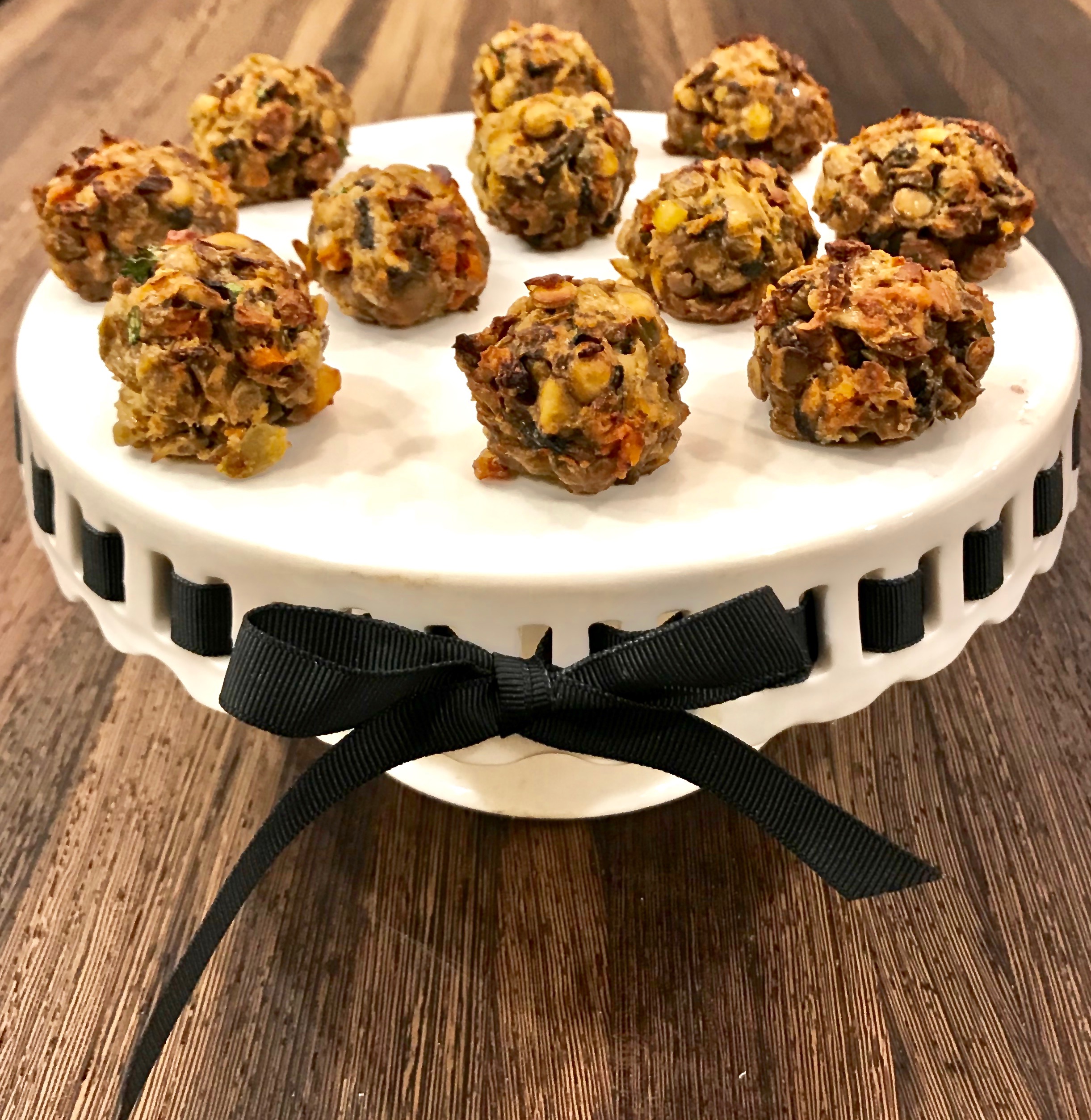 Let's talk food for Super Bowl Sunday!
The final game of football season should be enjoyable for everyone. While I am not a big fan of the sport, I do love having all my friends and family over. I simply prefer to be in the kitchen cooking and chatting while my guests watch the game. 
When creating their menu, most people think: pizza, sloppy joes, chili, chicken wings or hoagies. This may not be a "traditional" recipe for the big game, but if you like to serve something healthy you're going to want to add this to your selection.
I will definitely be preparing the basics as well this year, but it is nice to have a couple of healthy alternatives, especially for friends who are vegetarians.
I know there are also a lot of vegan eaters out there, so this recipe is perfect for you, too! Veggie balls are a great appetizer you can use for any occasion that everyone will happily indulge in. When I first started making them, my family would never have thought to choose them over chips and dip or pigs in a blanket. However, after making them for many different occasions these have become a fam-favorite!
Do not let the amount of ingredients intimidate you. Do your prep (mise-en-place) and these veggies balls will come together in no time at all. What's even better: you can make them ahead of time and they freeze beautifully.
Go ahead and make these, they are so uniquely delicious your guests will be talking about for many Super Bowls to come!
Just a note: The pictures show more amounts than the recipe calls for – I was making them for Thanksgiving and I had to make 100!
This recipe is courtesy of "The Meatball Shop" cookbook by Daniel Holzman and Michael Chernow. It will make 24 servings for your family and friends who will be sure to become veggie ball lovers.
Ingredients for Veggie Balls
2 cups lentils
1/4 cup plus 2 tbsp. olive oil
1 large onion, chopped
2 carrots, chopped
2 celery stalks, chopped
1 garlic clove, minced
1 tbsp. chopped fresh thyme
2 tsp. salt 
3 tbsp. tomato paste
8 ounces button mushrooms, wiped clean and sliced
3 large eggs
1/2 cup grated parmesan cheese
1/2 cup bread crumbs
1/2 cup chopped fresh parsley
1/4 cup finely chopped fresh walnuts
Combine the lentils and 2 quarts water in a medium stock pot and bring to a boil over high heat.
Reduce the heat to low and simmer until the lentils are soft, (but not falling apart), about 25 minutes.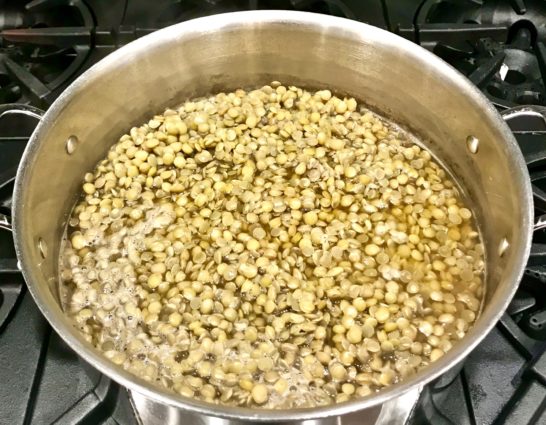 Drain the lentils and allow to cool.
Add 1/4 cup of olive oil to a large frying pan and sauté the onions, carrots, celery, garlic, thyme and salt over medium-high heat, stirring frequently, for about 10 minutes, until the vegetables are tender and just beginning to brown.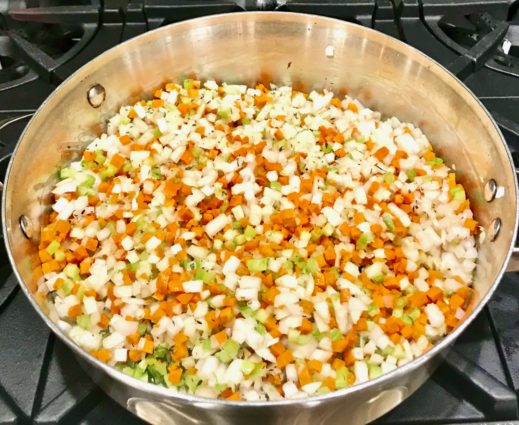 Add the tomato paste and continue to cook, stirring constantly, for 3 minutes.
Add the mushrooms and cook, stirring frequently, for 15 more minutes, or until all the liquid is absorbed.
Transfer the mixture to a large bowl and allow to cool to room temperature. 
When cool, add the lentils to the vegetable mixture.
Add the eggs, parmesan, bread crumbs, parsley, and walnuts to the cooled vegetable mixture and mix by hand until thoroughly incorporated.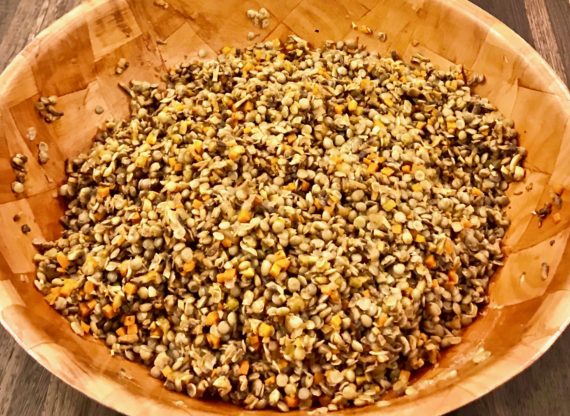 Place in the refrigerator for 25 minutes.
Preheat the oven to 400F.
Drizzle the remaining 2 tablespoons olive oil into a 9 x 13-inch baking dish and use your hand to evenly coat the entire surface.
Set aside.
Roll the mixture into round, golf ball size "meatballs" (about 1 1/2 inches), making sure to pack the vegetable mix firmly.
Place the balls in the prepared baking dish, allowing 1/4-inch of space between the balls and place them in even rows vertically and horizontally to form a grid.
Roast for 30 minutes, or until the meatballs are firm and cooked through.
Allow the meatballs to cool for 5 minutes in the baking dish before serving.
It's that simple!