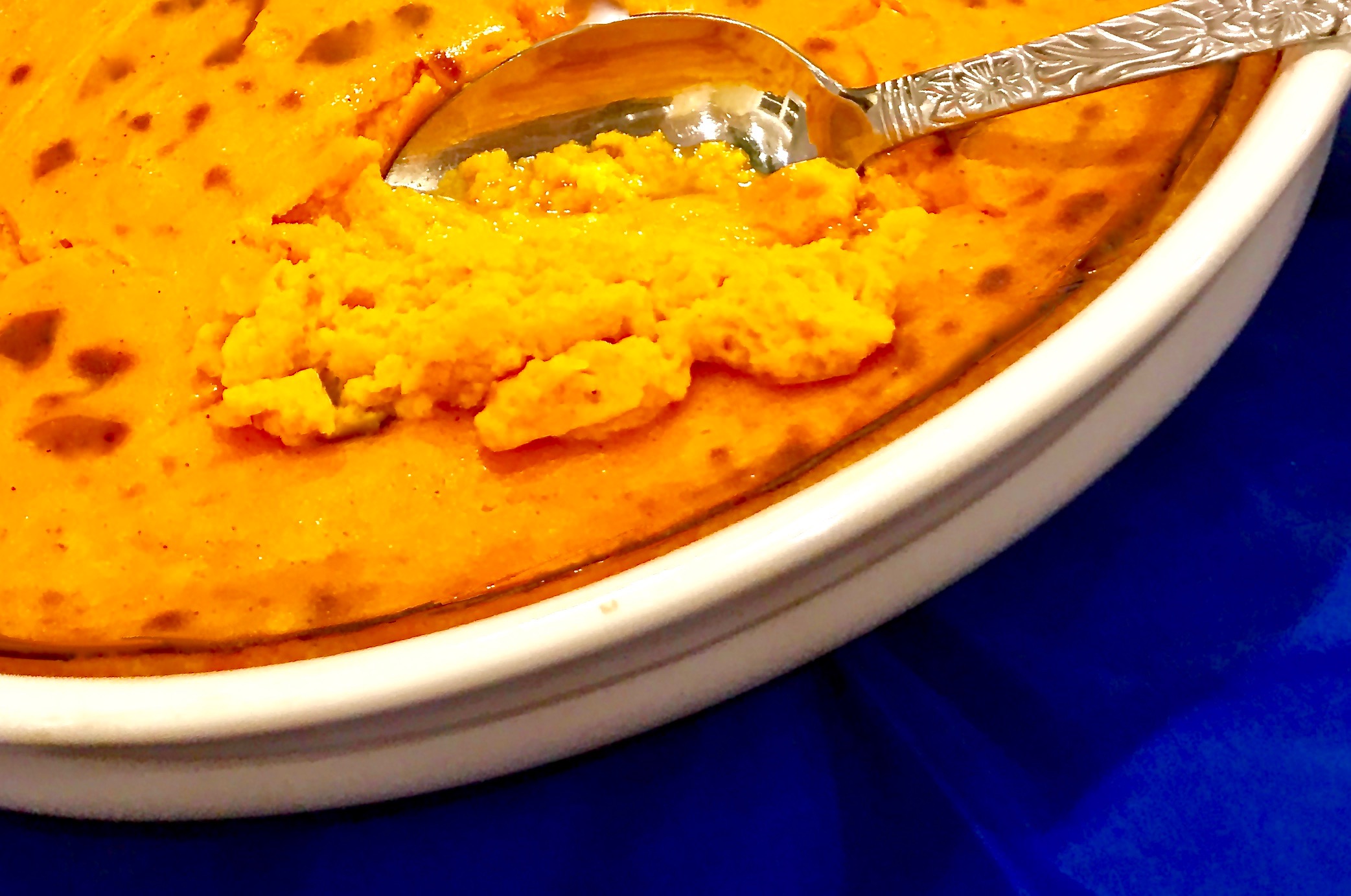 This is a dish that I made for Thanksgiving. My family enjoyed it so much that they requested it on Christmas day as well.
This recipe is one I will continue to make because of its ease and simplicity. You can begin preparing it the day before you serve it, and complete it the the next morning. Just pop it into the oven an hour before serving! It does not take long to assemble and it tastes as if you have been working on it all day.
The combination of ingredients makes this a warm, wonderful dish that is so delicious and satisfying. And, wow, I love the smell when it is baking! It is perfect for any holiday or week night meal. It comes out elegantly browned, light and airy. This carrot pudding is delectable  in every way.
This recipe is courtesy of The Thanksgiving Table by Diane Morgan. Don't just use it for the holidays; it is a "keeper" for any day. It will serve 8-10 overjoyed guests.
Ingredients for the Carrot Pudding
5 large carrots, peeled and cut into 1-inch chunks
2 tsp. fresh lemon juice
5 tbsp. unsalted butter, at room temperature
1/4 cup of sugar
1 tbsp. all-purpose flour
1 tsp. salt
1/4 tsp. freshly ground pepper
1/4 tsp. ground cinnamon
1/8 tsp. freshly grated nutmeg
2 tbsp. grated yellow onion
1 cup milk (or half and half-such as coffee-rich)
3 large eggs, lightly beaten
Place the carrots in a medium saucepan and add enough cold water to cover by 1-inch. Bring to a boil over high heat; then reduce to a simmer and cook the carrots until tender when pierced with a fork, about 20 minutes.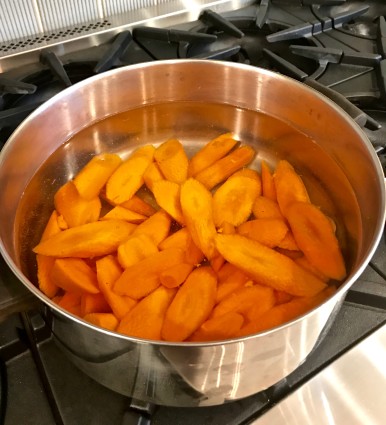 Drain and cool slightly.
*The carrots can be made up to 2 days in advance. Cover and refrigerate; then bring them to room temperature before making the pudding.
Puree the carrots in the bowl of a food processor fitted with a metal blade.
Add the lemon juice, process to combine, and then transfer to a small bowl.
Preheat the oven to 350. 
Coat a 2-quart soufflé dish with 1 tbsp.of the butter. Set aside.
In a medium mixing bowl, combine the remaining 4 tbsp. of butter, the sugar, flour, salt, pepper, cinnamon and nutmeg.
Beat until smooth.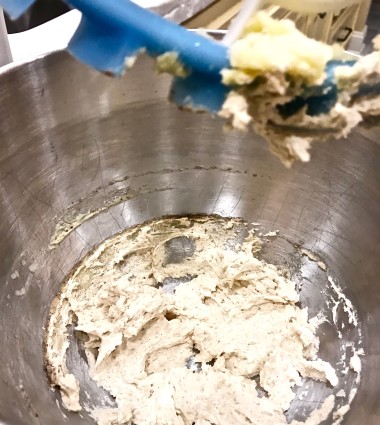 Add the onion and pureed carrots, and beat until well blended.
Pour in the milk and eggs, and mix until smooth. (Put your mixer on low speed, otherwise the mixture will splash!).
Spoon the mixture into the prepared baking dish.
Bake, uncovered, until the pudding is puffed and lightly browned and the center is firm to the touch, about 50 minutes to 1 hour. Serve immediately.
*The pudding can be made assembled several hours ahead. Cover and refrigerate; then remove from the refrigerator 1 hour before baking.
It's that simple!