I have been enjoying this family favorite salad for many years. It has always been staple at any dinner or holiday at my home.
I have not made it in a long time, but I am so glad I remembered to share it with all of you.
The ingredients in this salad are what makes it so special. They all blend together to produce an outstanding, savory, delicious start to any meal.
If you would like just a salad for lunch or dinner, this Bok Choy salad is perfect.
Every bite is satisfying and will leave you yearning for more !
Make it for yourself or your guests. I am sure this  become a favorite of yours too!
Ingredients for the Bok Choy Salad
2 (3-ounce) packages ramen noodles, Oriental flavor
3/4 cup of sugar
3/4 cup olive oil
1/3 cup white vinegar
2 tsp. soy sauce
3 heads bok choy, chopped
6 scallions, chopped
1 (5 1/2-ounce) bag of sunflower kernels
1 (3 1/2 ounce) bag of sliced almonds
Remove seasoning packets from the ramen noodles package. 
Set noodles aside.
For the dressing:
Combine the (2) seasoning packets from the ramen noodle package, sugar, oil, vinegar and soy sauce in a bell jar or plastic container with a lid. Cover and shake briskly. Set aside.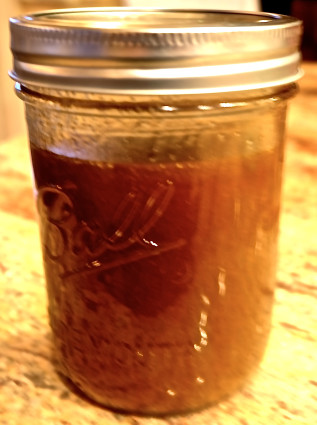 Mix the chopped bok choy, scallions, sunflower kernels and almonds into a large bowl.
Toss the salad with the dressing. Make sure you lightly dress the salad. You want the salad to be bright and glistening with the dressing, not soggy. This is important for any salad that you make!
Add the ramen noodles just before serving.
It's that simple!