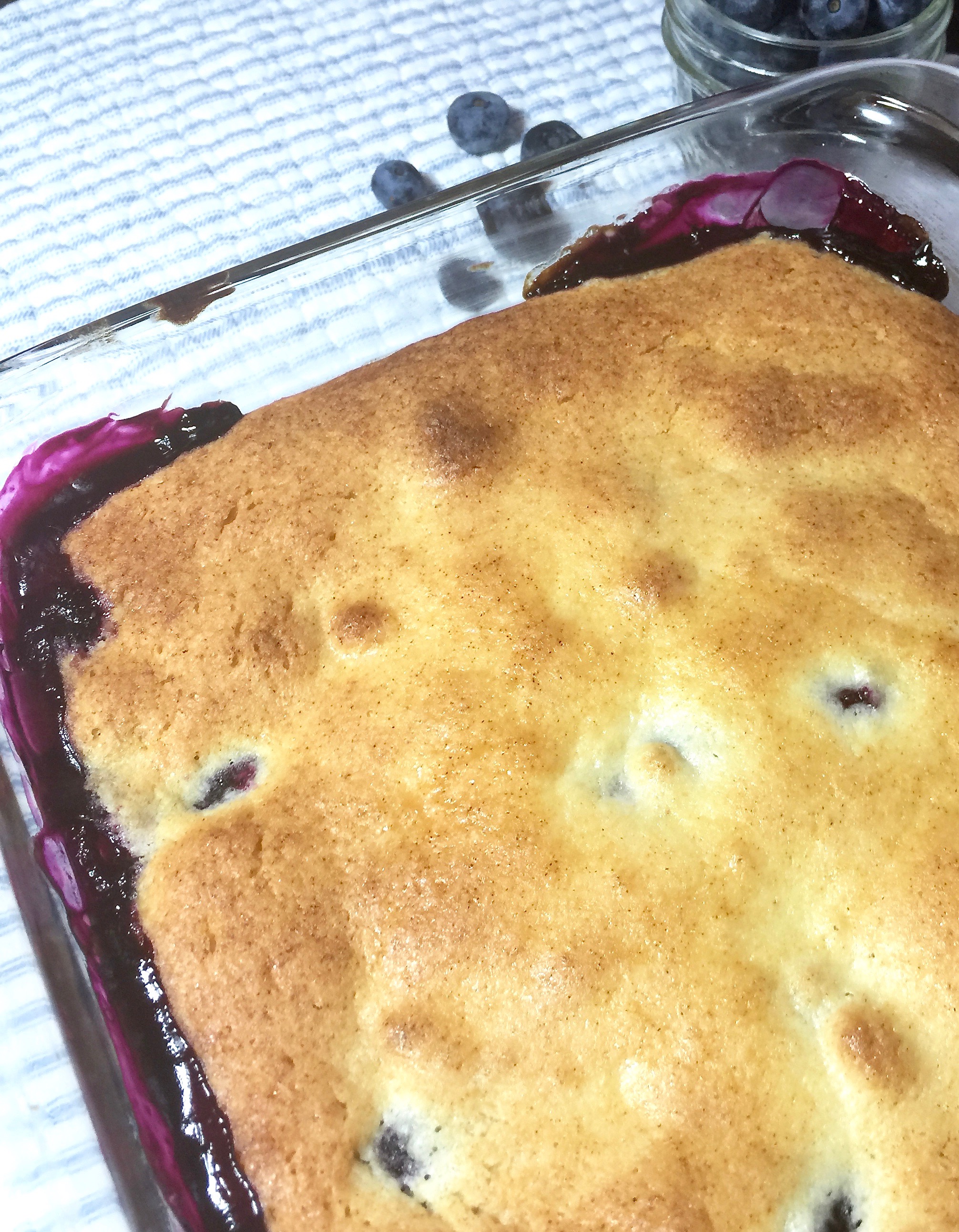 I came across this recipe, and it was called the "Best Ever Blueberry Cobbler".
After tasting it, I have to agree!
This recipe was easy to make and was a huge hit with my family and friends. The topping is buttery rich, with a moist cake-like consistency. The filling had just the right amount of sweetness with a tangy flavor from the fresh orange juice. It is the perfect combination of luscious blueberries and a flaky, delicious crust. It explodes with yummy goodness in every bite.
And oh, the smell while it was baking!
In order to perfect this recipe, I made it a couple of times before sharing it with you. There are a few bits of information worth noting.
Definitely double the ingredients for the topping. There is simply not enough for the crust if you don't.  Just place it over the blueberries with just enough to cover them. You don't want to make it too thick, otherwise it does not cook correctly (I know because this happened to me). You may have some batter leftover.
I also added a bit more blueberries to the recipe (why not?). 
You are not limited to blueberries for this recipe. Any kind of fruit would be great…peaches, strawberries or raspberries. You can even use two of your favorite fruits combined!
Top it with ice cream or whipped cream! There are so many possibilities. I say just make it. It is really that heavenly.
This recipe is adapted from all recipes.com. You might want to make two of them, it is going to disappear very quickly!
Ingredients for the Blueberry Cobbler
3 cups fresh blueberries
3 tbsp. white sugar
1/3 cup of fresh orange juice (1 large orange or 2 small)
2/3 cup all-purpose flour
1/4 tsp. baking powder
1 pinch salt
1/2 cup of butter, softened
1/2 cup white sugar
1 egg
1/2 tsp. vanilla extract
Preheat the oven to 375.
In an 8 x8 inch baking dish, mix the blueberries, 3 tablespoons of sugar and orange juice. Set aside.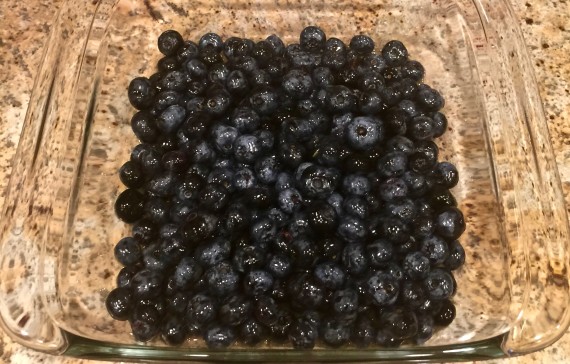 In a small bowl, mix the flour, baking powder and salt. Set aside.
*I doubled the next ingredients.
Using a mixer, cream the butter and 1/2 cup sugar until light and fluffy.
Beat in egg and vanilla extract.
Change attachment to the paddle and gradually add flour mixture, just until ingredients are combined.
Drop batter by rounded tablespoons over blueberry mixture. Try to cover as much of the filling as you can.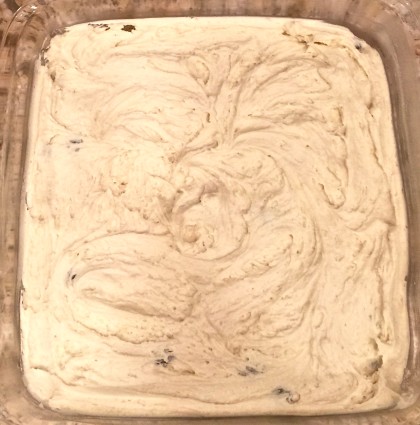 Bake in oven for 35-40 minutes, until the topping is golden brown and filling is bubbling.
It's that simple!