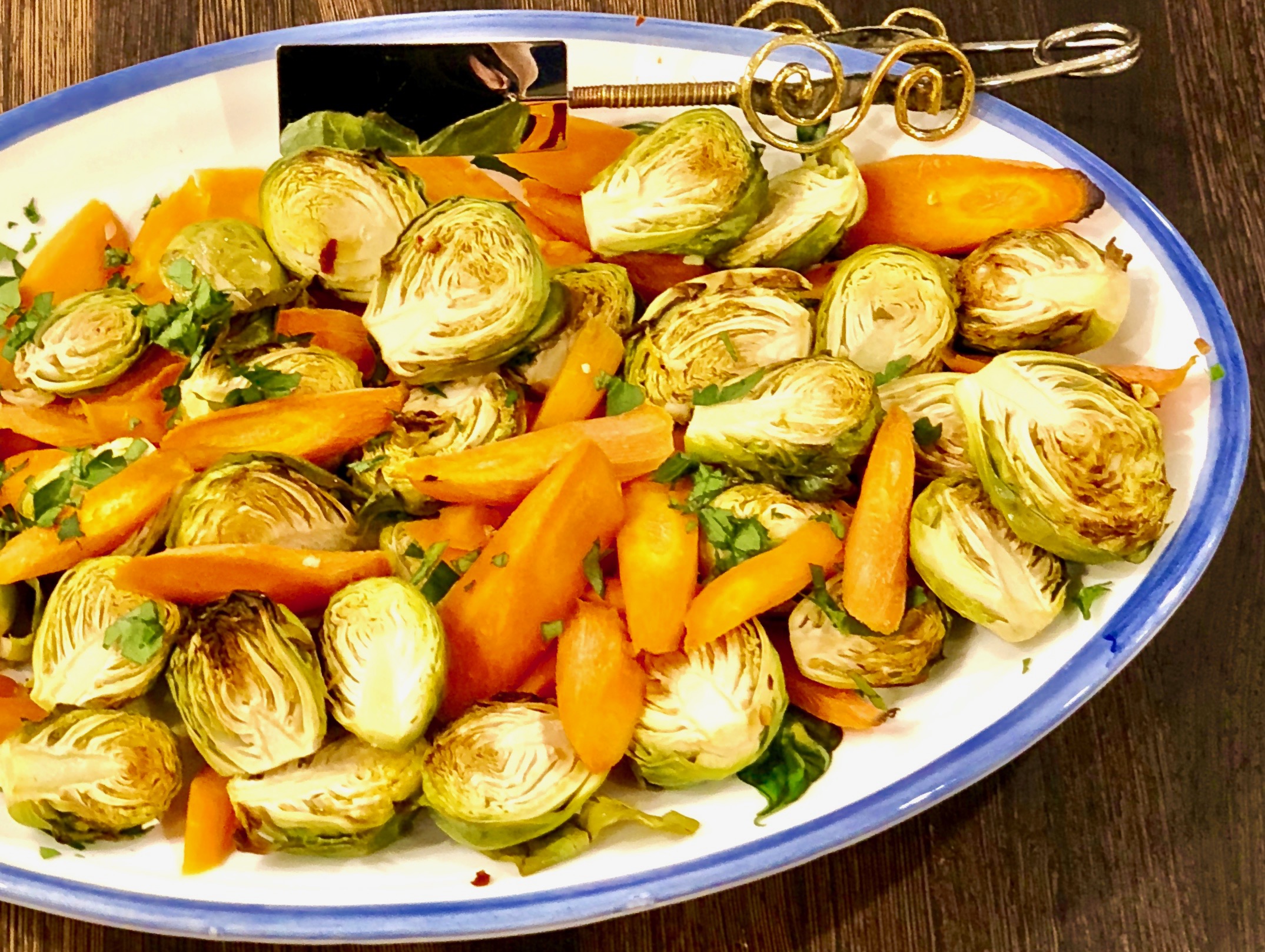 Everyday this winter has been a stay at home type of day. On the bright side, that means I am getting a lot of cooking done because I would rather cook than have to go out again in the cold. On the days when I don't feel like cooking, but don't want to go out, I will come up with a recipe that doesn't take a lot of time, and comes together quickly. This is one of those recipes, and I think it came out delightful!
If you are really short on time or patience, you can buy the Brussels sprouts and the carrots already cut up at the grocery store.
Not only is this dish delicious, it looks beautiful when it comes out of the oven. The contrast of the colors is lovely, and makes you long to try it. The lime juice, sugar, and maple syrup combine to make this wonderful sauce that blends perfectly with the vegetables. Everything about this enjoyable side is perfect. 
This recipe will serve 4-6 people who will love this gorgeous, unique vegetable recipe.
Ingredients for Roasted Brussels Sprouts, Carrots and Parsley:
1 pound Brussels sprouts, halved
1/2 pound (about 3-5) carrots, peeled and cut on a diagonal
2 tbsp. olive oil
2 tsp. sugar
2 garlic cloves, minced
1 tsp. kosher salt
1/2 tsp. freshly ground black pepper
Juice of 1 lime
2 tsp. maple syrup
Pinch of crushed red pepper flakes
Parsley for garnish
Preheat oven to 450°F.
Whisk olive oil, lime juice, salt, black pepper, sugar, maple syrup, garlic clove and red pepper flakes in a bowl.
Toss with Brussels sprout and carrots. Mix thoroughly.
Place on a baking sheet and roast for 20-25 minutes.
Sprinkle with parsley.
Transfer to serving bowl and serve warm.
It's that simple!